Through the years, Waxing Buddy has been featured in magazines and on radio shows due to our high standard and, because we provide our clients with top-quality, friendly and reliable services – we are highly recommended in the industry.
Waxing Buddy Cape Town
Waxing Buddy Cape Town is situated in Table View, Cape Town, in a private home studio offering a double treatment room for waxing, clipping and massages. We offer safe, off-street parking and neat shower facilities. We respect the privacy of our clients and, therefore, our venue is not branded. We have no waiting rooms and our bookings are conveniently planned so that you will never feel rushed. Waxing Buddy Cape Town is open 7 days a week, as well as on public holidays.
Waxing Buddy Johannesburg (Kempton Park)
"Due to the current situation with Covid19 in South Africa, we have decided to close the Johannesburg studio, this studio will not be reopening"
Why Do Men Wax?
Men have realised the importance of looking and feeling good. Most men find it difficult to tame their body hair, and trying to trim it themselves is not only difficult, but also dangerous.
Hair removal lotions and razors have disaster written all over them.
Leaving the lotion on for too long will burn your skin.
What is the use of shaving when you will have stubble the very next day and a higher risk of ingrown hair?
At Waxing Buddy, we have seen an increase in men from all walks of life turning to waxing as the preferred method of getting rid of unwanted hair: from the body builder that does not want to hide his six pack behind a layer of hair, or the business man that feels more confident not having hair peek out from his collar, to the swimmer that feels the benefit of having smoother legs, and the husband that just wants to surprise his partner. Whatever your reason, Waxing Buddy Cape Town is your answer to a comfortable, more confident you. You will feel exfoliated, smooth and cool, and when your hair does grow back, it will be softer with no stubble. In time, you will see your hair growth slow down and eventually even stop.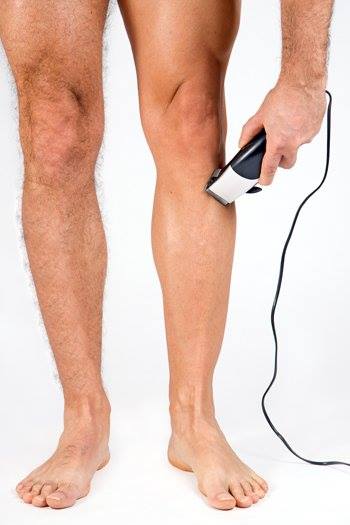 Why Should YOU Wax?
Are you tired of trying to clip or shave only to do it again in a couple of days? Are you tired of ingrown hair and irritating stubble? Have you tried lotions to remove hair only to burn your skin and walk like a cowboy for the next couple of days? Waxing leaves your skin exfoliated and smooth, without the hassle of trying to do it yourself. If you stay within your waxing cycle, in time you will see your hair reduce and eventually even stop completely.
What Types Of Waxing Is Right For You?
Call it what you like, boyzilian, manzilian, manscaping, it is all part of intimate waxing. For the guys new to waxing, let us explain all the terminology: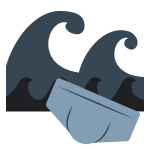 Speedo Wax
A Speedo wax is the waxing of all the hair that would normally peek out if you were to wear a speedo swimsuit.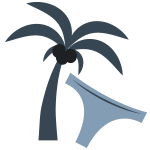 Brazilian Wax
A Brazilian is the waxing of the front pubic area, the top pubic area, the shaft and the sack.
Hollywood Wax
A Hollywood is the wax of the front top pubic, sack, shaft and the crack and bum cheeks, or you can decide to only wax specific areas such as the crack, bum or sack.
Please Note
Waxing Buddy Cape Town is a professional service providing company. We reserve the right to refuse a service if any illicit sexual remark is made or if personal hygiene is not up to standard. We treat our clients and their treatments with confidentiality, and are willing to sign confidentiality contracts with our celebrity clients. We are not a sexual service providing company, and we are only there to remove unwanted hair from your body. Waxing Buddy Cape Town is a gay-owned business, and welcomes men of all sexuality. You know where your hair grows and we know where it should go.