What To Expect At Our Studio
What can you expect from your first visit to our Waxing Buddy Cape Town studio?
The best way to explain what to expect, is to explain what not to expect from your first visit to Waxing Buddy. Waxing Buddy Cape Town is not a spa and you are not going to be pampered by a female therapist, and you are not going to listen to pan flute spa music. After your treatment the therapist is not going to sell you skin products you don't need, and you are not going to feel uncomfortable standing with your bum in the air in front of a female therapist to have your hair removed. We do not have waiting rooms, so please be on time for your appointment. We are not a sexual service providing company and is not going to play with it!!! We will wax it
Having said all of the above, lets look at what you can expect from your visit.
When you arrive you will be asked to complete a client intake and consent document. This document is for us to be aware of any medical conditions you might have, and we will never bombard you with spam emails or messages. After you've filled out the document, you will be taken to the treatment room where you will be asked to remove the clothing of the area you want waxed. The area will be treated with a pre-waxing lotion to strip the hair from any oil and to ensure the wax adhere to the hair immediately. After the area is waxed, the therapist will apply an after-wax lotion, to soothe the skin and remove any stickiness.
So, what type of treatment can Waxing Cape Town help you with?
Arm, leg, back, chest, nose, ear, eyebrow, hand, feet and shoulder waxing are popular, straightforward treatments at our studios and the hair will be removed using strip or hot wax. Our Brazilian, manzilian, boyzilian and hollywood wax treatments, are for when you want to say goodbye to all your hair (shaft, sack, crack and pubic). These treatments will leave you completely soft, smooth and clean. During a treatment you will be asked by the therapist to help keep the skin tight to improve the comfort of the waxing process. Bikini or Speedo waxing is common for first-time clients who want to eradicate any hair peeking out of their underwear line. These treatments may also include touch-ups under the belly button or on the upper thighs.
Now it is more clear why it is better to have a male therapist. Imagine having to stand on all fours with your bum in the air having your pubic hair removed by a female… Awkward!
Please remember to bring along loose-fitting clothing to wear after your wax treatment. Some clients prefer to drink a pain pill 30 minutes before a waxing treatment, but it is not necessary.
Aftercare
Let's look at what happens after your waxing session and what aftercare is required:
Keep the waxed area clean and dry for as long as you can after your treatment. Immediately after your wax, for at least 6 to 12 hours, try and stay away from swimming (chlorine or salt can irritate the area) and sauna or steam rooms. Please also do not use harsh soaps and shower gels on the waxed area. Try to exfoliate the area often, this will help new hair break through the skin, and reduce the risk of ingrown hairs. For intimate areas and under the arms, you can use baby powder to keep the skin dry. Try to get a good vitamin E cream like E45 to keep skin healthy and in a good condition, and invest in a good exfoliating mitt or loofa. Lastly, please do not tan the area directly after your wax.
Please Note
Please make sure your personal hygiene is up to standard before your treatment. If you are unsure, please request a shower before your treatment, to avoid any complications.
Waxing Buddy's therapists are all male, and we cannot and will never work on any underage individuals. If you are underage, please bring your parent or guardian along.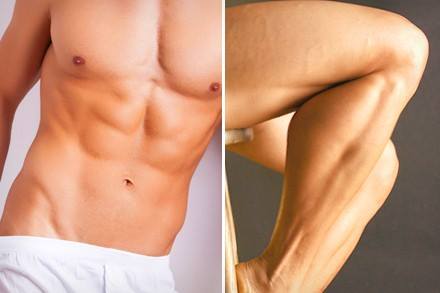 Please inform your therapist if you are: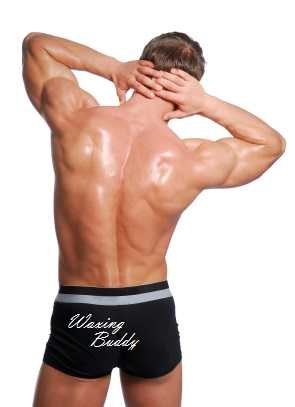 All treatments at our studios are effortless and highly professional.